Fireworks for sale in stroud
ARE YOU LOOKING FOR FIREWORKS FOR SALE Stroud?
Fireworks for sale Stroud - Here at Chase Lane Fireworks we have the very best selection of premium quality fireworks at the very best prices.
We can supply all types of fireworks including; Rockets, Cakes, Selection Boxes, Low noise fireworks and indoor fireworks.
Check out our firework stock page, you will see some of the 150+ lines available.
WHAT FIREWORK BRANDS DO YOU STOCK FOR SALE Stroud?
Fireworks for sale Stroud - Over the last 11 years of trading we have spent a lot of time working out exactly what's best. We use only what we believe to be the very best Firework companies. These include Celtic fireworks (Only stockist for 40 miles!), Genghis fireworks, cosmic fireworks, Bright star fireworks and Hallmark Fireworks.
Every year we extend the range we stock, so you can be sure there is something new to try out every year!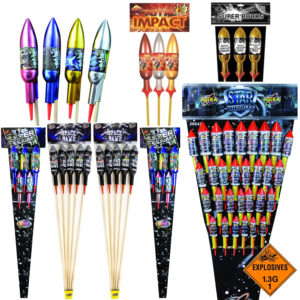 CAN WE COME AND VISIT YOUR FIREWORK SHOP FROM Stroud?
Fireworks for sale Stroud - Gloucester is where our flag ship store is based, open all year round to the public, everyone is welcome, we are certain you will find exactly what your looking for with the huge selection we have available. With prices from £0.50 right up to £200.00 for a single fireworks, there is something for everyone.
The address is:
Chase Lane Fireworks,
Eastern Ave,
Gloucester
GL4 6PH
Opening times:
Monday – Friday 9am- 5pm
Saturday – Sunday by appointment only – call 07824706852
DO YOU OFFER PROFESSIONAL WEDDING FIREWORK DISPLAYS IN Stoud?
Yes we offer professional Wedding Firework Displays in Stroud and with great affordable prices.
Not only that, we can also provide professional displays for a whole manner of events including birthdays, bonfire nights, festive celebrations and gender reveals.
Please contact us on 01452 341575 for more information or visit our Wedding section for more information.